All Things Amazon Prime!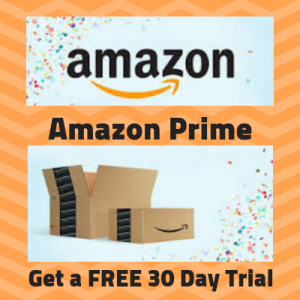 13 Reasons Why Mike Loves Amazon Prime
 Amazon Prime Day is only once a year, but for many people Every Day is PRIME DAY!  This is an event in the lives of millions of program members.  My son is a long-time member, so I asked him what he loves about  Amazon Prime. 
1. Amazon Prime has more product variety than a brick and mortar store.
There is no way a regular store of any kind can hold as much inventory.
2.Amazon Prime has a money back guarantee.  
It saves risk of purchase when I know they will honor their guarantee.
3.  Amazon Prime has Free 2-day shipping.
This gives me great flexibility to order whenever I want and know the product will be arriving shortly.  I do not have to find time in my week to go and get what is needed.
4.  Amazon Prime has instant product reviews.
I can examine a product with the information provided by actual users. Standing in the isle of a store, it is impossible to properly compare similar products, much less know about their performance.
5.  Amazon Prime has ratings from actual users.
The star ratings give me instant information to help me with my purchase decisions.
6.  Amazon Prime has prompt, accessible, and friendly customer service.
I can call or chat on-line at any time of the day or night. 
7.  Amazon Prime has an endless variety of products. 
I can pretty much go to any department and view more choices than I would never be able to in a regular store.
8.Amazon Prime is accessible.
 As long as I have an internet connection, I don't have to drive around to different stores and wonder if an item is there.  I just find it, click it and buy it!
9 . Amazon Prime is convenient.
 I love the convenience of shopping at home rather than going to a store and finding out the item I need is not there.
10. Amazon Prime saves on time and gas.
If I need something, I can go into my home office and order it  immediately.  No need to get the car out or spend money on gas.
11.  Amazon Prime saves on transportation of big items.
 Big items can be shipped to my door. I don't have to go out and hire a delivery service, rent a truck, or pay for a store delivery to bring home my purchase.
12.  Amazon Prime is part of an innovative company.
 Amazon working on using drones and Uber drivers to make deliveries!
13.  Amazon Prime has Amazon Prime day! 
I look forward to the many deals and great shopping opportunities!
 Mike has found something good and uses it for the benefit of himself and his family.  If you would like to become a member of Amazon Prime in time to capitalize on Amazon Prime Day, you can find the information here:
Get Your 30 Day FREE Amazon Prime Trial Membership Here 
Would you like to be a part of the Prime Number Profit? Here are over 30 Done-For-You Websites. 
Any purchases made with your affiliate link from your site for 24 hours will give you all the product commissions. Pretty sweet deal!
Here is the opportunity to have an instant Amazon Store.  Just pick out the website of your favorite niche and install it.  You can have your Amazon Store ready in minutes!
Over 50 Done-For-You Websites only $9.95 each! 
Add Auto Complete Search to Your Amazon Website
Get Your 30 Day FREE Amazon Prime Trial Membership Here   
Check out the Point-&-Click Software Suite To Help You Get on Top of Amazon Marketing