Description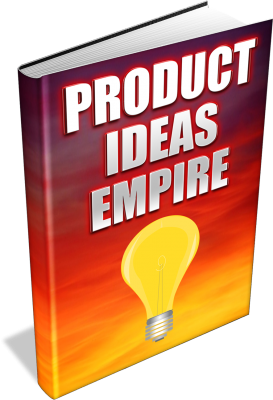 In his new guide, Products Ideas Empire, he reveals 8 big secrets to find new trends anytime you need them, with real examples, case studies and much, much more!  Alessandro has decided that now is the time to give you this incredible advantage over your competitors.
Learn from the master product developer how to find and use trends for creating viral videos, articles, podcasts and more!
Things like: how to create and sell t-shirts on Amazon, how to get an advantage from the public domain, how to create journals, how to create custom mugs and much, much more. No more long hours looking at your screen with no ideas!
You can find the
Empire Series of Product Sales and Development by Alessandro Zamboni
right here on
valornet.blog
.  Alessandro will teach you all the inside development and marketing strategies of his individual products.  He will show you the secrets of mugs, calendars, journals, e-books, public domain products and much more so that you can begin your own Products Empire.  Just click on the Product Development category from the main menu and you will find listed Alessandro's excellent series.
Exclusive Bonus from valornet.blog:
Get more Money Making Ideas from this 20 page report called,
"Money Method".
To get this Bonus, please send a copy of your e-receipt after purchase to, valornet@valerieknies.com marked "Bonus Claim: Product Ideas Empire" and I will send it to you directly.  vak
Alessandro always over-delivers.  He is very thorough and he does what he says himself.  His method has made him a seven figure earner over several years.  Not only does he develop products for developing products, he develops those products himself!   This is the Master Resource for how Alessandro gets his ideas.  He always delivers a surprise, and he will teach you to do the same for your customers.  This guide is an opportunity not to be missed if you are serious about e-commerce and product development.  
P.S.  I do want to make a disclaimer here.  I am not a fan of "Think and Grow Rich" or Mindset Marketing.  I do believe in hard work and planning.  I also believe that God will honor diligence.
The One Time Offers are as follows:
OTO1 shows how to create the material for the launch, including eBooks and video series, sales letter with my copywriting tricks, sales pages and download pages. This goes for $27.
OTO2 is all about the launch phase. I show how to create and promote a JV page, how to create the launch on WarriorPlus and how to bring it forward to the max. This goes for $47.
Finally, OTO3 gives them the opportunity to make a 1-hour call with me, where I will show the steps they are missing to become VIPs of product launching. This goes for $500.
Alessandro Quote:
"

The truth is, you can use your imagination to create all sorts of new things out of old things if you just give it some thought. Think of the items as materials rather than what they really are, and soon all your junk will be up-cycled into useful items and beautiful art."