Description
Checkin SociMasters
Family Friendly Passive Income Model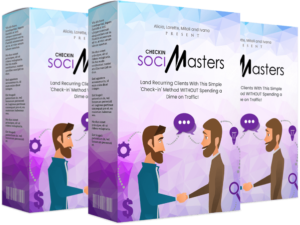 On this special day we have a double launch.  The brand new company SociMasters is launching their first product, Checkin SociMasters. This is an opportunity to contribute to your local business community and benefit yourself at the same time.  Checkin SociMasters is the first of a series of products by Four Ladies who are very experienced in Internet and Local Marketing and Services. One of the ladies is my friend, Ivana Bosnjak, who has several products already offered in valornet.blog. This beginner friendly business model is designed to help restaurant owners get traffic from Facebook CheckIn.  It can be done from home with a proven method, and is easy enough for anyone to do.  Of course, as in any money making model, this will take some effort. The idea here is recurring income.  As you know, I like to promote family friendly passive income ideas and this is one.  A few of the benefits of the Checkin SociMasters Model are
100% FREE Traffic Method that Lands Recurring Clients
Can Be Done WITHOUT Leaving The Comfort of Your Home
No Set Up Costs

So, What is Checkin SociMasters?
It is a full blown course showing you how to use free traffic and charging monthly retainers WITHOUT leaving the comfort of your own home. You will get video training about how to offer and implement a zero out of pocket expense checking service to local businesses using Facebook and e-mail.   This PDF + Video Training shows how to use 100% free traffic method to get $147-297 recurring customer payments.
Your 7 Valornet Value Bonuses to Help You Implement this Business Model and Scale it Up:
1. Local Internet Marketing Empire, Make good money helping small businesses in your hometown!
2. WP Local Lander, Perfect Local Biz Landing Page
3. FB Remarketing Decoded, Step by step videos explain simply how you can do FB Remarketing
4. Surefire Local Launchpad, How to Make Money by Offering Services to Local Biz!
5. Local Biz Traffic Blueprint, Your Guide to Helping Local Businesses Build Huge Traffic Online and Offline
6. Work At Home Time Management, Even just reading a book on managing time is something that many business owners must make an appointment to do
7. Mastering Local Google+, How to Gain and Maintain Local Clients With Local Google +

The Three One Time Offers are as follows:
OTO #1 ($27) is a DFY prospecting package
OTO #2 ($37) is 48 DFY templates that are proven to convert
OTO #3 ($37) is 5 Case studies showing the real results from 5 different restaurants.
If you tend to visit restaurants on a regular basis, you can actually supplement this work and scale up this business very fast with personal care and contact.  However, if you like to be at home as much as you can, then you can do this from your computer just as well by using the instructions and tools in this business model.  The early bird is only $12.95, but the price will rise every few hours up to $17.00, where it will stay.  Since that is about the price of a restaurant dinner, it would be worth your investment just to check this out.  There is a one month, money back guarantee if you don't land at least one client after you try this method.  Go to the presentation page to find out the rest of the details and see the CheckIn SociMasters model in action.  You may find this is a great fit for your passive income needs, even a teenager could do this.  See the presentation page before the price increases!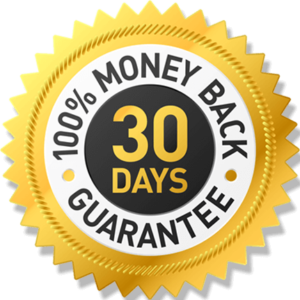 Another Great Family Friendly Product from SociMasters