Description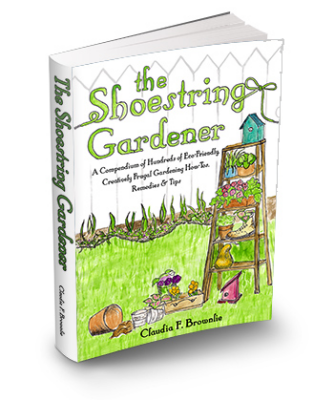 The Shoestring Gardener –
Frugal Eco-friendly Gardening Tutoria

l
Hundreds of Answers, Remedies, Solutions, Techniques, and How-Tos
For a Multitude of Gardening Obstacles, Dilemmas and Headaches!
With The Shoestring Gardener a 300 page instruction book about all things Gardening, you will find everything you need to be a successful gardener. Expert gardener, Claudia Brownlie, has included her innovative, frugal and eco-friendly methods of gardening from soil to seeds, watering to weeds.
Here's a sampling of the terrific information you'll find by Claudia Brownlie: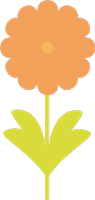 Learn how to greatly improve your garden soil

beyond belief with simple, very easy methods. Nutrient and microbe-rich soil produces happy vigorous plants! You'll have healthier veggies and fruit that contain more nutrients, flowering plants that give you more and bigger blossoms, and your trees and shrubs will benefit from richer soil as well.

Stretch your food-dollars by learning how to plant a vegetable garden

that includes seeds or cuttings taken directly from the produce you've purchased at the grocery store or farmers market.

Extend your growing season by building a cold frame or row cover

from free or almost-free reclaimed materials.

You don't have to spend an arm and a leg on (often expensive) gardening tools and equipment

. I've included lots of easy-to-do DIY projects that will save you lots of money.

Stop bugs, pests and destructive garden critters from destroying your plants and lawn

by using safe non-toxic remedies! Don't use unhealthy chemicals and pesticides to fight your war on garden pests!

Learn simple but effective non-toxic methods to help control or eradicate weeds

from your lawn and garden.

Conserve rain water and grey water for reuse in your garden.

City water bills just keep going up and up! Learn how to make your own rain chains and rainwater collection barrel systems from materials that can be reclaimed or purchased very affordably.

Learn which insects are wonderful to have living in your garden and which ones aren't.

And learn who eats who! This is just one more non-toxic and organic way to control pest problems.

Make sturdy plant cages and supports using reclaimed materials

that will last for many years.

Stop throwing out fruit and vegetable kitchen scraps – that's gold

you're throwing away! I'll show you all sorts of different, easy-to-do methods to recycle that nutrient rich kitchen waste.

Learn all the techniques you'll ever need to know about making loads of FREE compost.

Learn how to: make very efficient compost bins; the ins and outs of "cooking" it properly; and how to use it for maximum benefit in your garden.

Save money! Learn how easy it is to be more frugal

… more eco-conscious … more respectful of the earth. I've put it all together in this 300 page e-book. — Claudia Brownlie
Included is this FREE Bonus e-Book: Eco-Friendly Dusts and Baits to Rid Your House of Pests
Now you can have the garden of your dreams. Using the information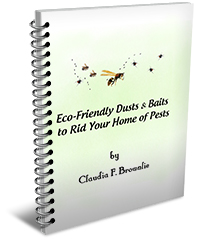 in Claudia Brownlie's tutorial you will have all the tips and tricks of gardening that you need to solve problems, create or improve the displays and gardens that you want, and keep the price down to doable.
Being an avid lover of all things garden myself, I highly recommend this book to anyone who has a yard or garden to tend. At only $10.95, get one for yourself and for a friend. You can have the e-book delivered to any e-mail address you would like when you check out with PayPal. This would make a great holiday gift!
Go to the presentation page to find out more and find the check out button.
Frugal-minded Pricing Just for YOU – Only $10.95!
Instant Download in ZIP Format