Description
WALL CALENDARS EMPIRE 2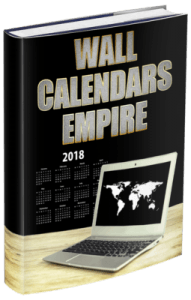 Alessandro Zamboni is back and getting ready for the end of the year holidays.  How would you like to have your own business up and running in a day, and be able to capture the calendar market for the next few months?  You can with this excellent model and method called
WALL CALENDARS EMPIRE 2
Calendar sales are increasing up to 8-10% each and every year.
Wall Calendars Empire 2 will teach you all you need to know about developing, marketing and dropshipping wall calendars.  This is a hot item for this time of the year and very rewarding in the long term.
The product includes an eBook and 2 instructional videos where Alessandro shows live, step by step, how to create calendars.
Inside the guide you will find:
– How to uncover the Top 8 Niches for Creating Hot Calendars  

– 58 Websites to Grab Commercially Free Photos
– 2 Videos to Watch Live Calendar Creation
– The Best 2 Sites to Use to Print Your Calendars
– Two case studies of how to make product sales
– 5 Ways to Sell Your New Calendars Like Crazy
– And much, much more
This guide also includes a bonus guide about custom Advent Calendars creation and a list of 2,139 topics for creating calendars.
*SPECIAL BONUS FROM VALORNET:  A STUNNING CHRISTMAS PICTURE COLLECTION. * Send your receipt to valornet@valerieknies.com with the title "Bonus Claim: Wall Calendar Empire 2" to claim your bonus.
OTO1 shows how to sell a lot of calendars to offline businesses and for weddings, and sells for $17
OTO2 offers 10 complete calendars with PLR rights, ready to be created, and sells for $27-$47.
                 ***********************************************************
I actually bought the 2017 version of this last December with the intention of trying this system.  I did review this excellent product.  As you know, I got a bit busy with valornet.blog.  However, it is never too late to give something like this a try. Start now and be ready for the Holiday Season and the New Year!
This offer package certainly brings incredible opportunity for a passive income to be created in your free time.  Read the presentation page carefully as Alessandro explains his method and how it can benefit you.  If you decide to buy and give this business model a try, then I suggest you consider the two one time offers.  At the price, you can get your investment back with the sale of a few calendars and the profit increase will pay off.  Take a look at this excellent opportunity brought to you by a master of internet commerce.  Alessandro will take you by the hand and lead you to success in the Wall Calendars Empire!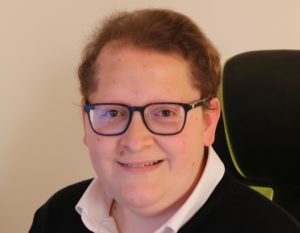 Alessandro Zamboni offers years of experience in online marketing. His solid background is full of success, with 23 Deals Of The Day courses, and quality products sold on WarriorPlus and ClickFunnels.